Manufacture Limited to 40 Bottles
Japanese Whisky
幻夢
GENMU
Premium Red Edition
山崎 Yamazaki Single Malt
Kenichi Hashimoto, the owner and chef of the famed Michelin-Starred Kaiseki restaurant Ryōzanpaku in Kyoto.

It was due to his fate meeting with Seiichi Koshimizu, the hall-of-fame chief blender of Suntory, which led to him falling in love with Japanese whiskey and creating Whiskey Kaiseki, a fusion of Japanese whiskey and cuisine.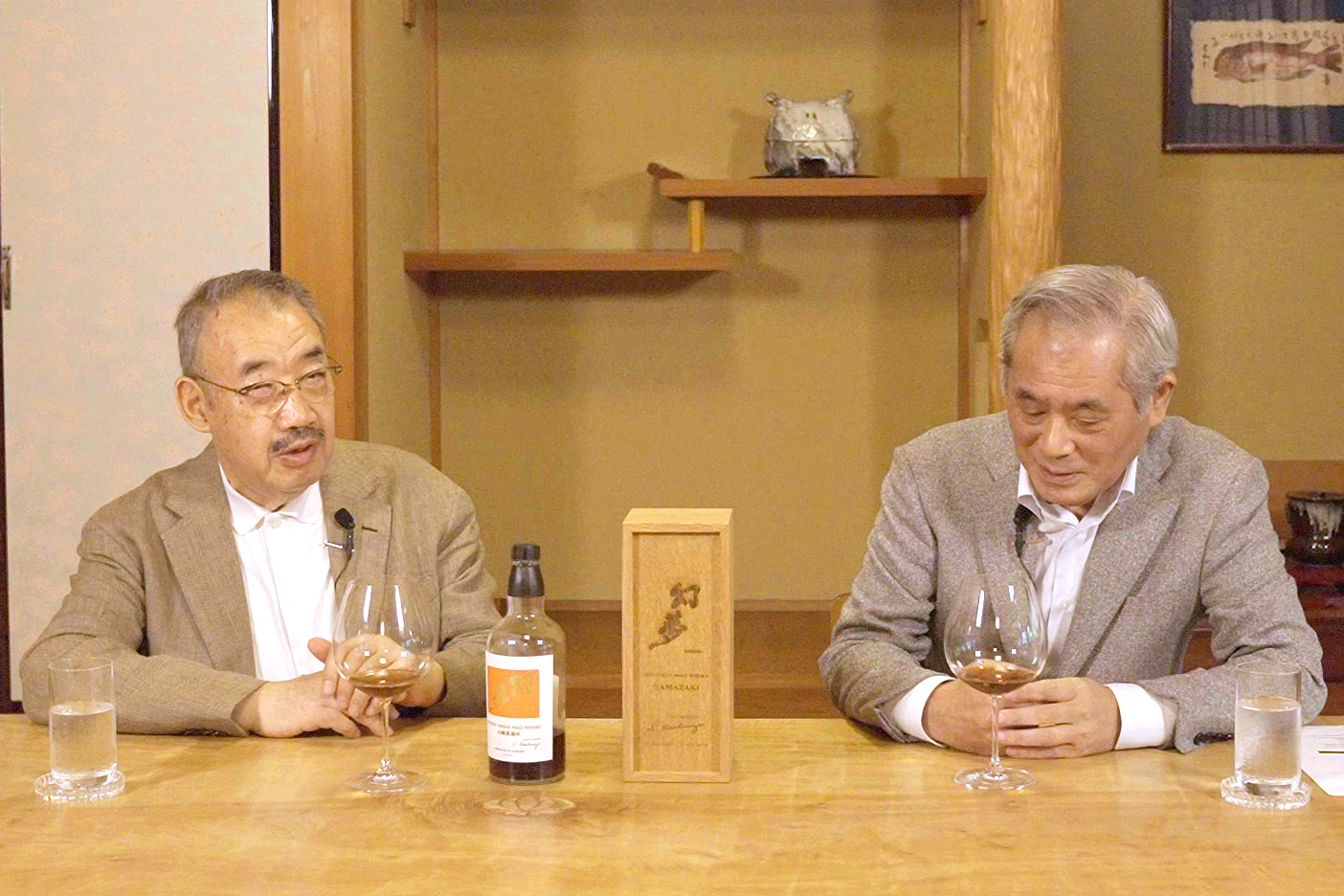 Genmu Ichiya, "One Night of a Phantom Dream". The stage which created Genmu.
Genmu Ichiya, "One Night of a Phantom Dream". The stage which created Genmu.
幻夢 Genmu Premium Red Edition, created in 2012 and limited to 40 bottles.

Genmu Ichiya was an exclusive talk show in Kyoto which consisted of 6 of Japan's top cultural figures, each of them highly unique and larger-than-life in their own way. Rokusuke Ei, Sô Kuramoto, Kenjiro Haitani, Tsutomu Minakami, Tetsuya Chikushi and Sayuri Ishikawa. The nights on which this dream-like collaboration was held were truly like a phantom.
Hashimoto had a proposal for Koshimizu.

During this time, Suntory was facing a shortage of unblended whisky and had halted the sale of entire casks.
Hashimoto, however, was desperate to create a special whiskey. Much like Genmu Ichiya which was an union of Japan's best intellectuals, he wished to create a whiskey of dreams which combined various special malt whiskeys.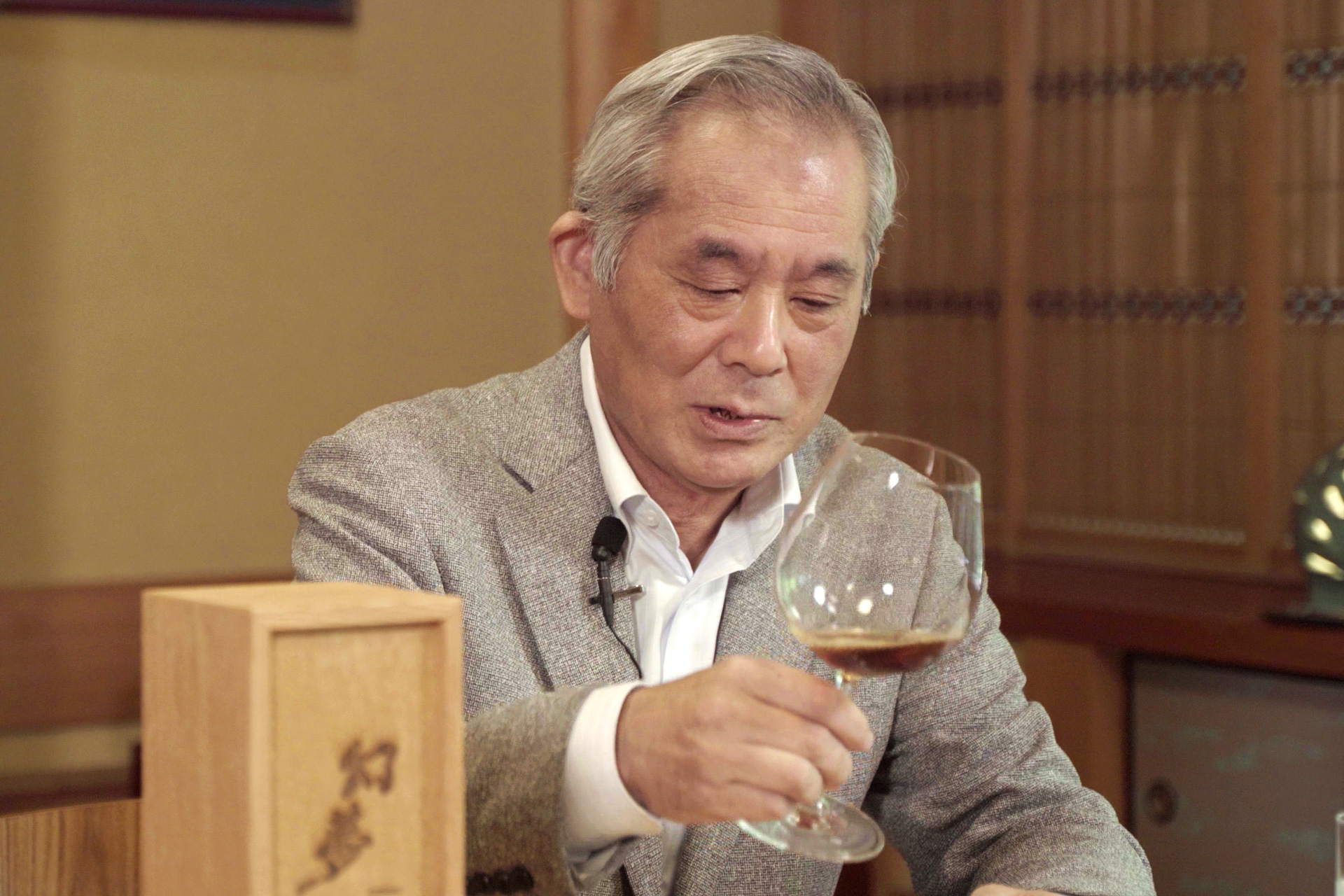 Genmu. Created by the selection of 6 unique Yamazaki single malt whiskeys.
Base whiskeys distilled by a specially restored redirect-fired still in 1989 were carefully handpicked; two from port wine casks, one from a French oak cask and one from a puncheon cask.
Additionally, base whiskeys from mizunara oak, sherry and white oak barreled in the 1960s were selected and added to this vatting. This completed the Genmu.
Made at 48% ABV and non-chill filtered upon bottling in order to preserve all essential original flavors and textures.
Maestro Koshimizu had taken a handpicked selection of unique single malt Yamazaki whiskeys and masterfully composed them into one gloriously harmonious masterpiece in a bottle.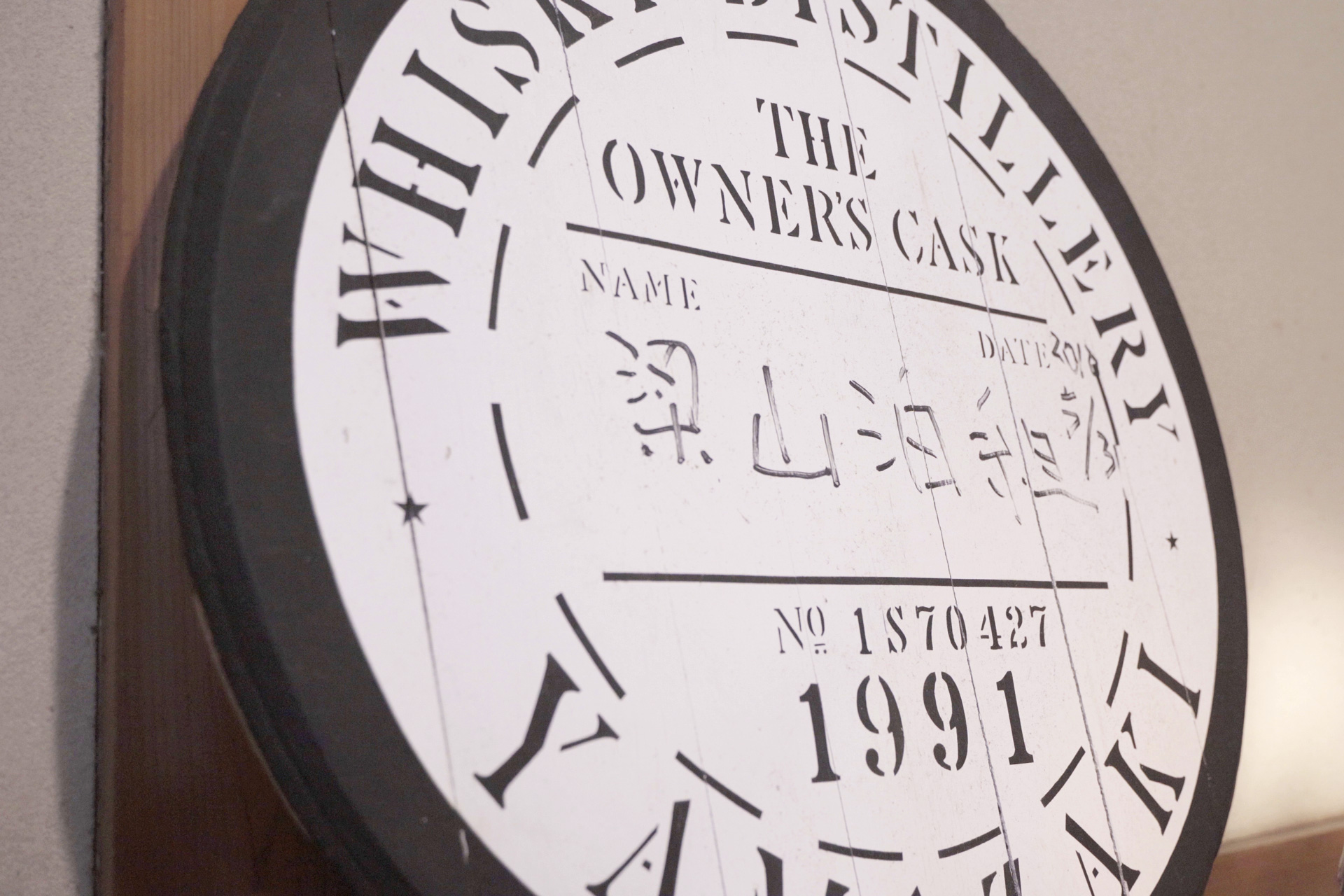 Aging casks. The masterpiece of Koshimizu's research over the years.
Koshimizu still vividly remembers the casks he used in Genmu. In 1998 , he had conducted extensive research of casks and whiskey, experimenting with oak casks from France used to previously age brandy, Portuguese casks used to age port wine etc. These whiskeys were also not "finished", meaning they were not moved into a final cask for the last year to add flavor, but remained in the same cask for over 40 years from the time it was "new-make". It was truly something exceptional and which could never be replicated again.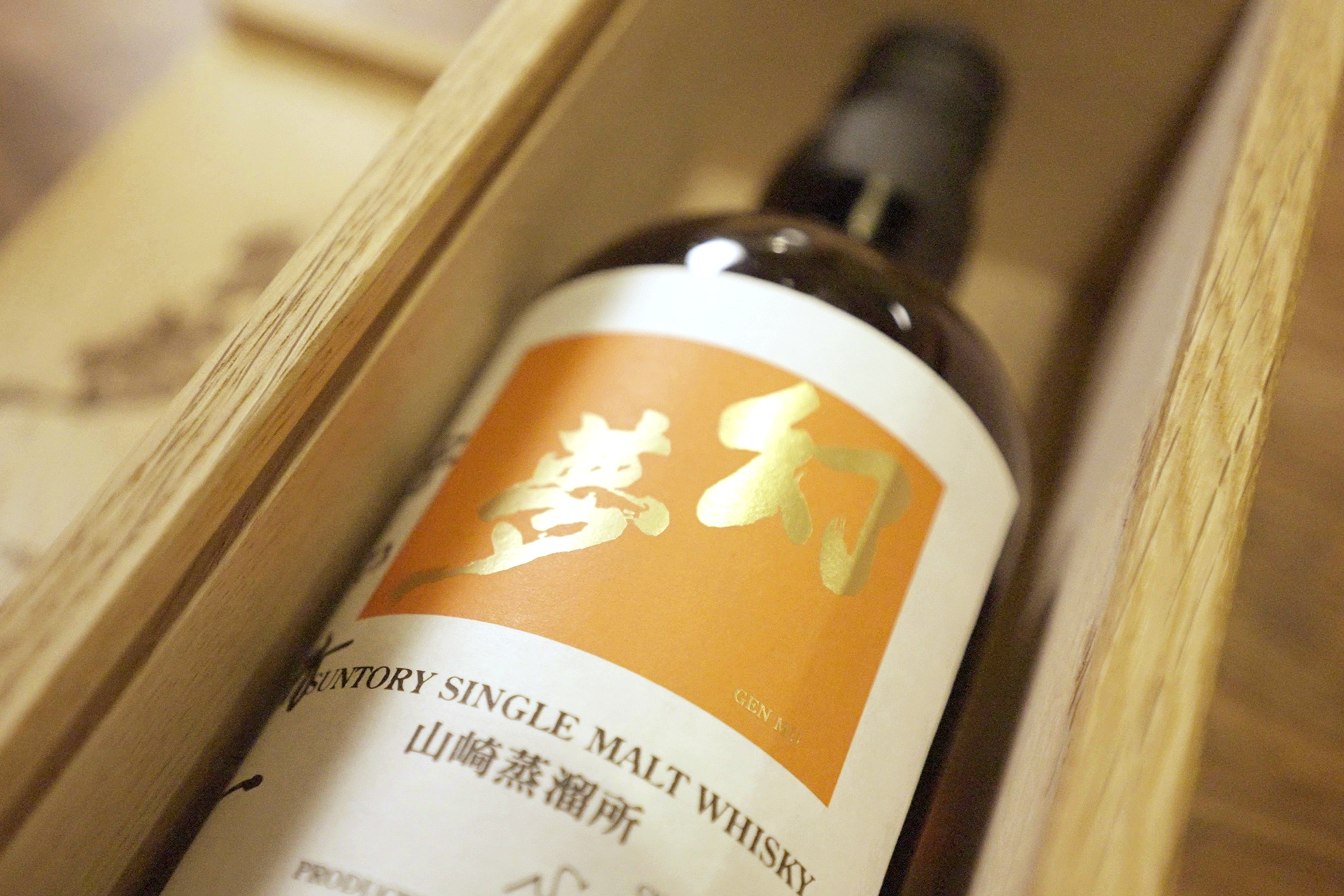 The naming of Genmu and its handwritten logo by a novelist from Genmu Ichiya.
Perfectly well-rounded, woody and with an oakiness that comes only from long-term aging are the key features of Genmu's flavor. The 1960 Mizunara also makes a robust statement. Its vivid red color is reminiscent of its casks used to age red wine and brandies. The finish gently guides you in a phantom-like dream. This is a true masterpiece of Japanese whiskey. It is our belief that there is no other bottle composed of so many amazing malts and assembled by such a talented master craftsman as blender Koshimizu.
Hashimoto named this bottled Genmu and its logo was handwritten by a Tsutomu Minakami, the renowned novelist who represented Japan's literature of his time.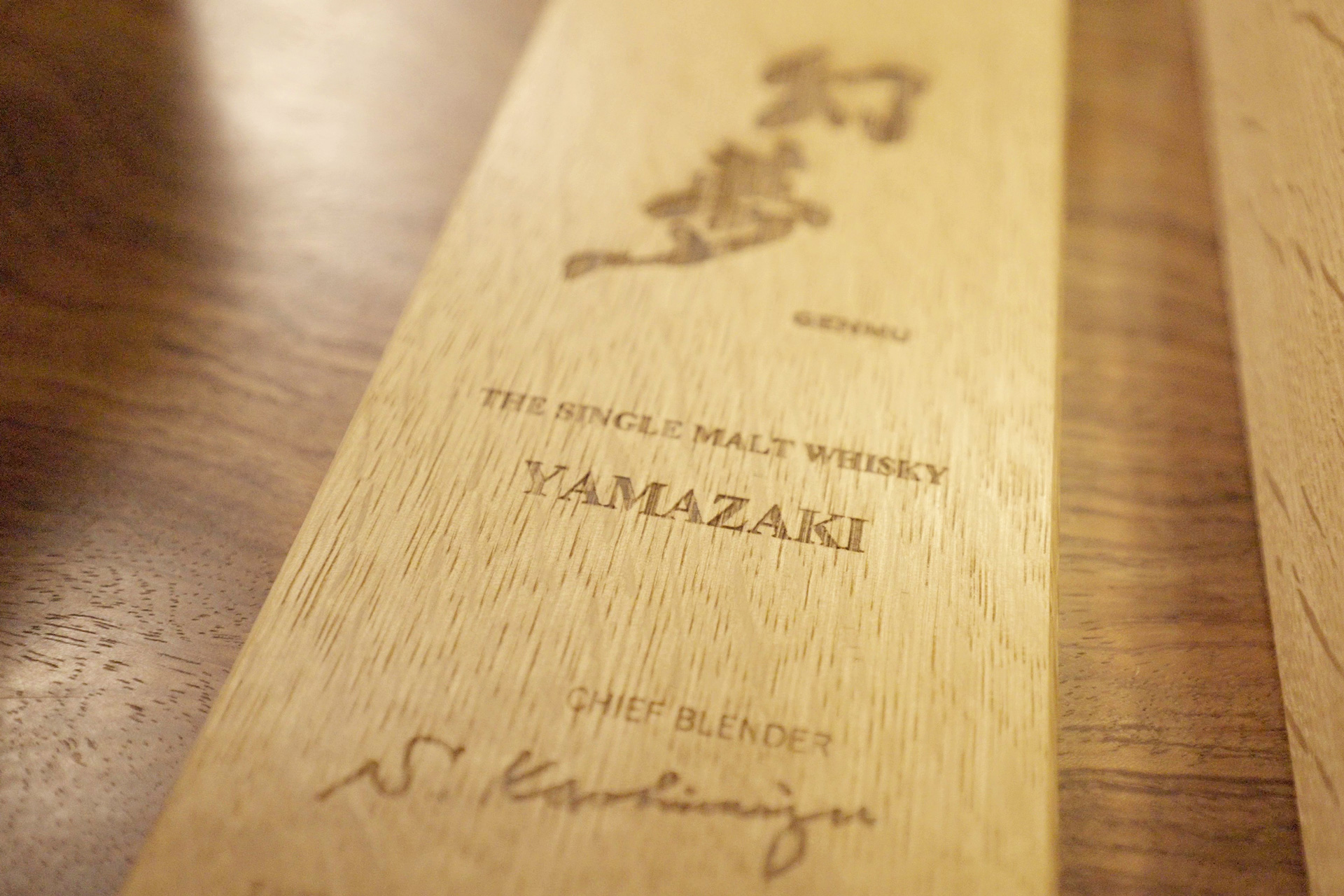 The box made from Mizunara, the proud oak which represents Japan.
It is no exaggeration to say that the Mizunara wood used for the box could also have been used to make a Yamazaki cask. The wood handpicked as the material in order to create a cask is that all of the highest quality, with gorgeous grain and the exact same tiger-striped Mizunara oak is used to make this truly luxurious box for Genmu.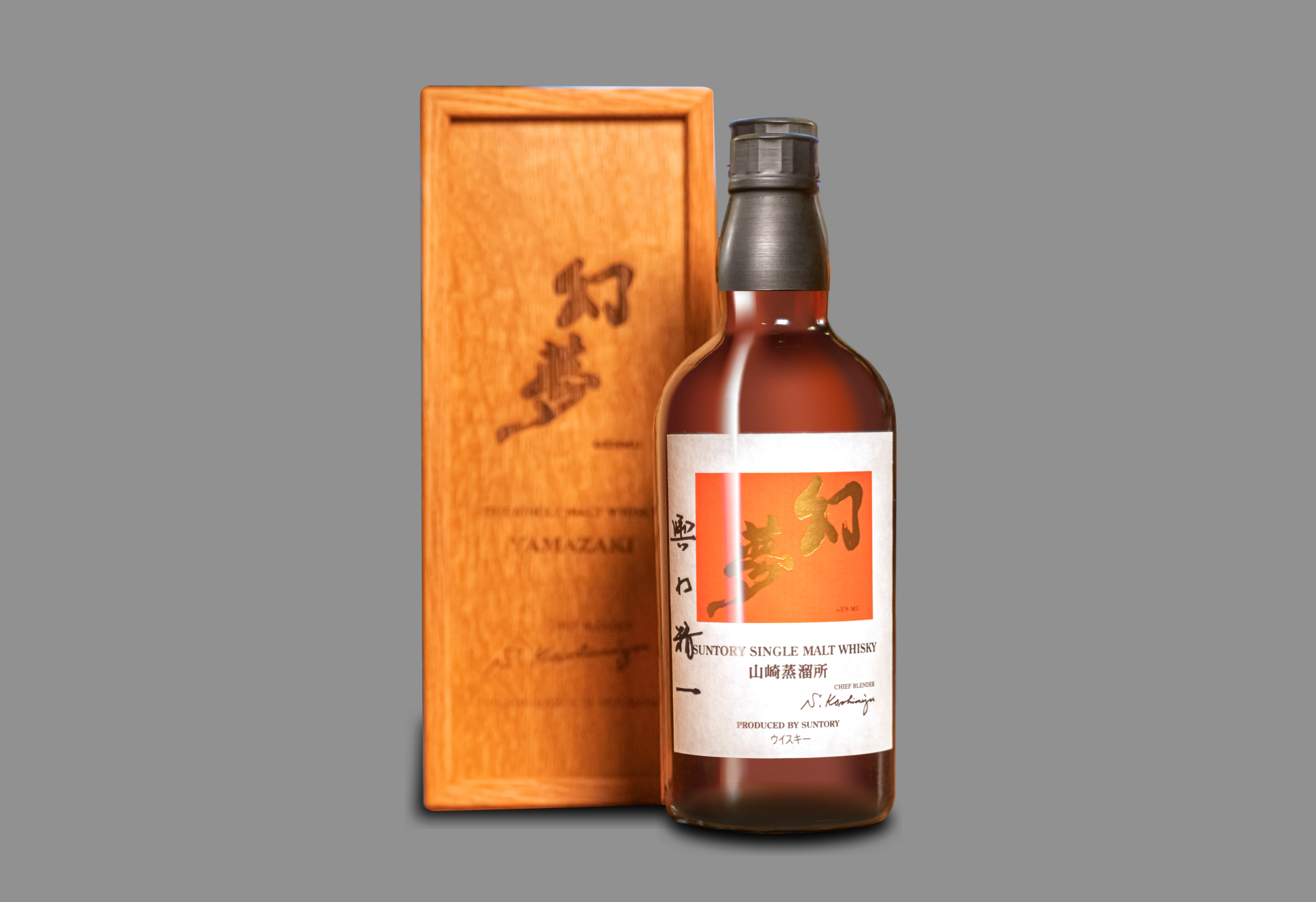 幻夢 GENMU
Premium Red Edition
Japanese Whisky
山崎 Yamazaki Single Malt
Manufacture Limited to 40 bottles
Quantity: 700ml
Ingredient: Malt
ABV 48%
Licensed by: Kenichi Hashimoto (Owner of Ryōzanpaku / CEO of Haselabo ltd. / Kyoto University Doctorate in Business Administration)
Blended by: SUNTORY CHIEF BLENDER EMERITUS Seiichi Koshimizu
Logo by: Tsutomu Mizukami
Manufactured by: Suntory Holdings Limited, Yamazaki Distillery
Auction Results
11/19/2021 - HK$496,000
Bonhams
Presented by: Kenichi Hashimoto, Seiichi Koshimizu, Haselabo ltd., My Concierge ltd.