Supported Projects
Every person who becomes a member of this community will directly and personally contribute to the growth and future of Japanese Whisky.
To support the following projects, a part of the annual membership fee we collect will be donated annually to these projects.
The names of each contributing member will be attached (if consented) to the projects when making the donation.

(1)
In order to preserve the Mizunara Oak trees for future generations, we support organizations which plant Japanese Mizunara Oak Trees.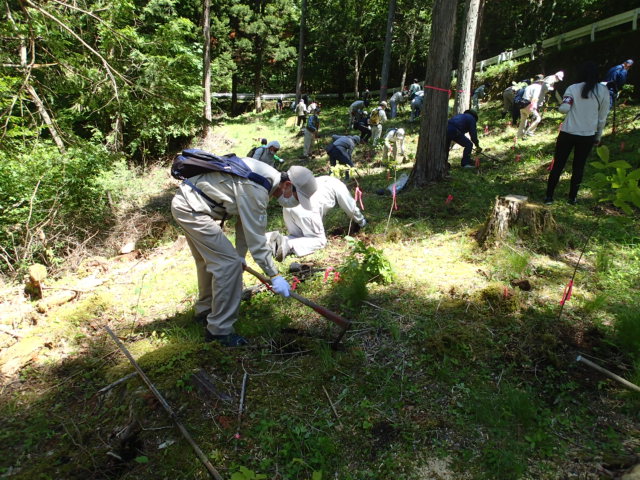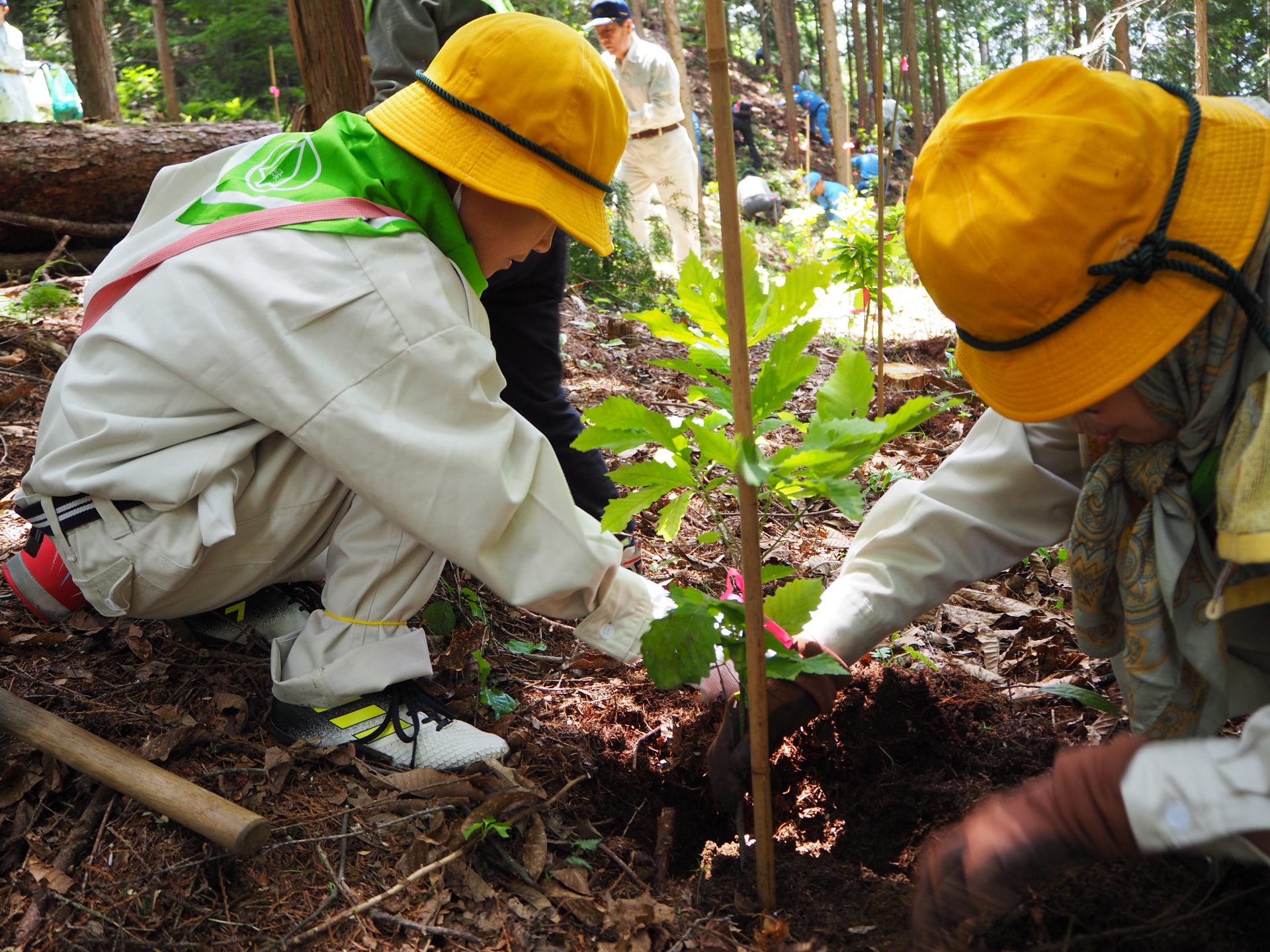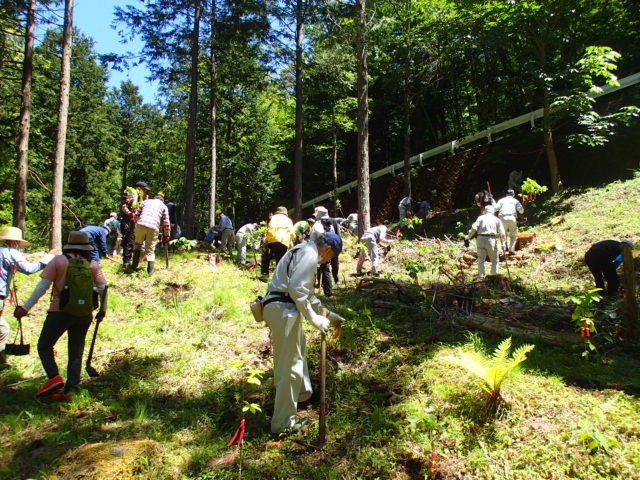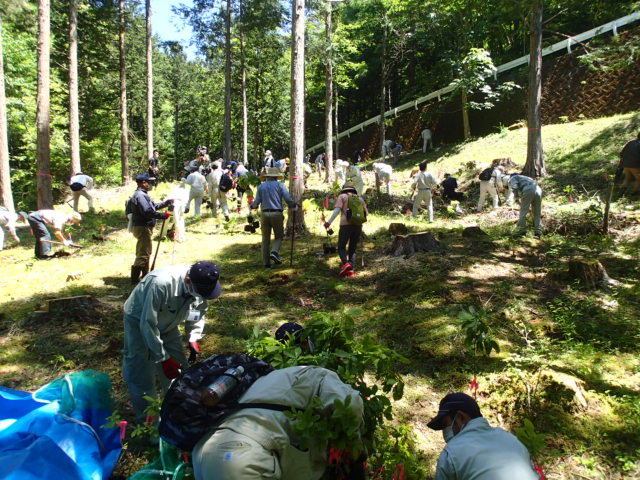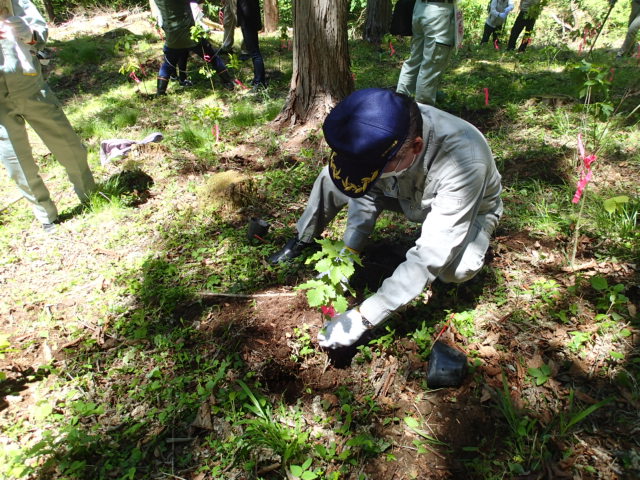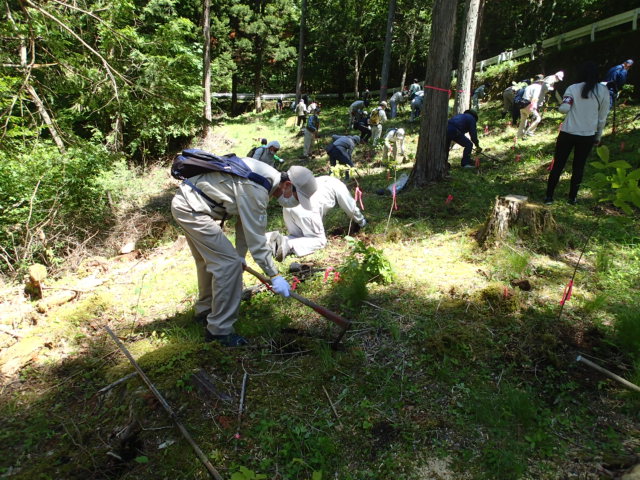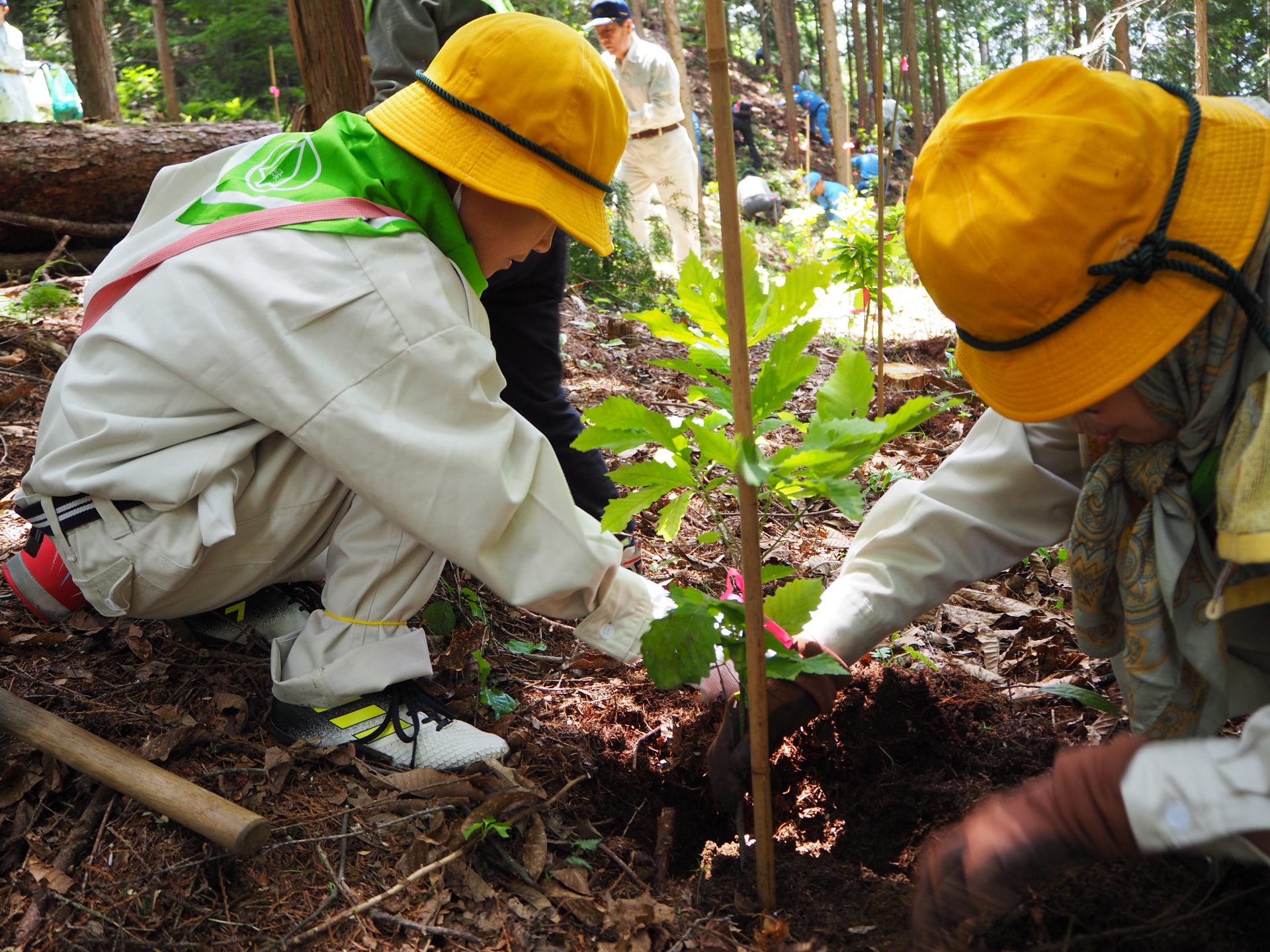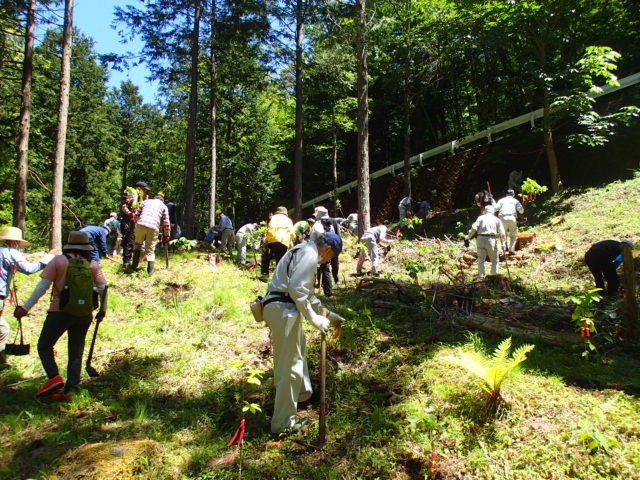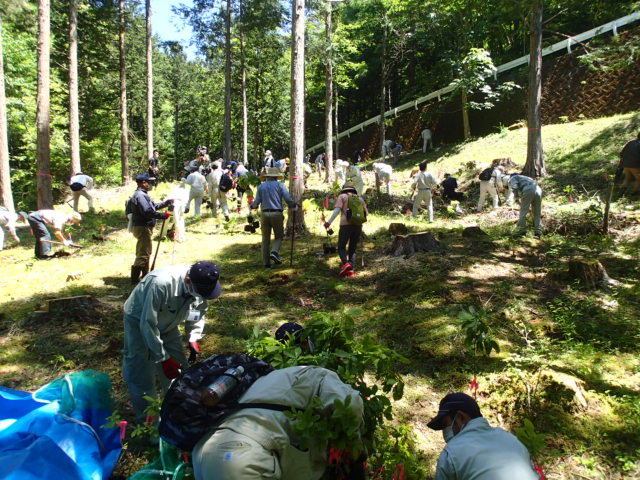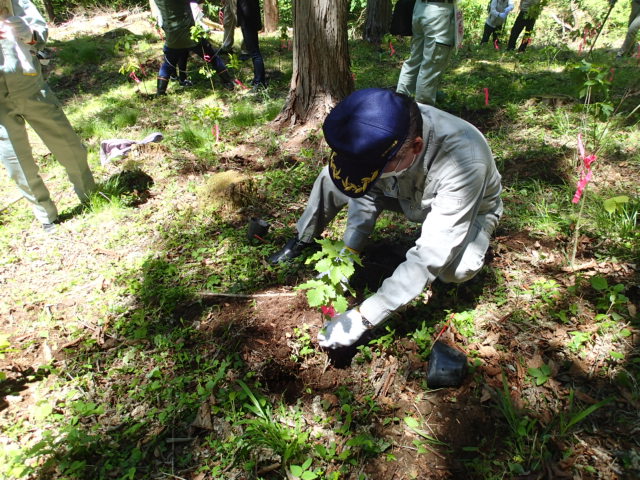 "The use of Mizunara Oak is a special characteristic of Japanese whisky, and I want to pass on whisky production which uses Mizunara Oak to the next generation."

ミズナラは今や世界中のウイスキー業界で注目される木(樽材)となりました。
しかし、樽として使えるミズナラの木が育つまでには、100年~300年の年月を要します。
今ミズナラの木を使い切ってしまうと、将来ミズナラ樽で熟成できるウイスキーは無くなってしまいます。
後世にミズナラの木を残し、いつまで経ってもミズナラ樽で熟成したウイスキーを飲み続ける事の出来る環境のために少しでも貢献したいと考えます。

Tree-planting program hosted by the Agriculture and Forestry Promotion Office of Kofu City in Yamanashi Prefecture.

Yamanashi is home to the famous Hakushu Distillery and also the birthplace of Seiichi Koshimizu.
These tree-planting activities have been organized anually by the city for over 20 years, in order to pass on the amazing nature of Kofu to the next generation.
In June 2022, approximately 120 participants carefully planted 400 Mizunara saplings.

Japanese Whisky Membership Community - 韻 - will make a donation to the above projects, towards the purchasing of Mizunara saplings and activity costs of the participants.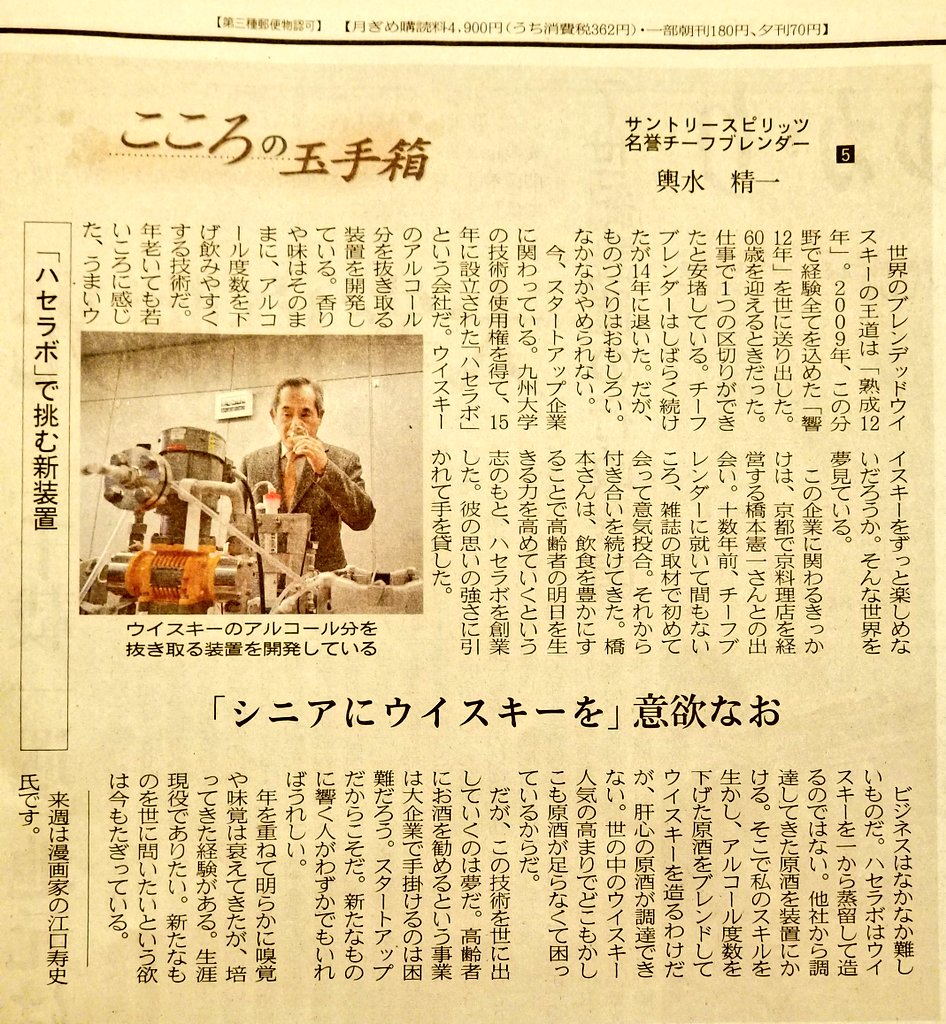 (2)
Supporting the "development and research of low-alcohol whisky".

Seiichi Koshimizu's dream to "Enjoy delicious whisky in old age, just like I did in my youth."

As a whisky lover, you probably want to drink and enjoy whisky no matter how old you get. However, there may come a time when whisky of ABV 40+ strains your body and may even become detrimental to your health due to your age.

But what if there was a whisky with the same amazing flavor and delightful texture, but just with a lower percentage of alcohol?

To achieve this dream, Mr. Seiichi Koshimizu has started a "low-alcohol whisky development research" in collaboration with a research institute in Yamanashi Prefecture.

While there are no guarantees that this research will be successful, we believe we will be doing our part for the future of whisky by supporting this research in any little way possible.
Japanese Whisky Membership Community - 韻 - will make a donation to the above project towards the costs of purchasing various research related goods and equipment and other research-related costs.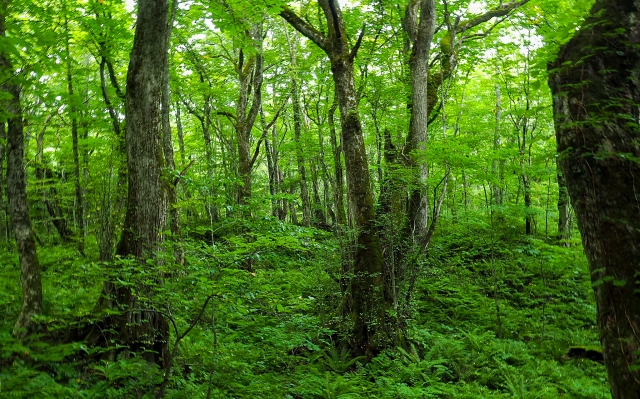 Donation Reports
We will provide annual report here after donations have been made.