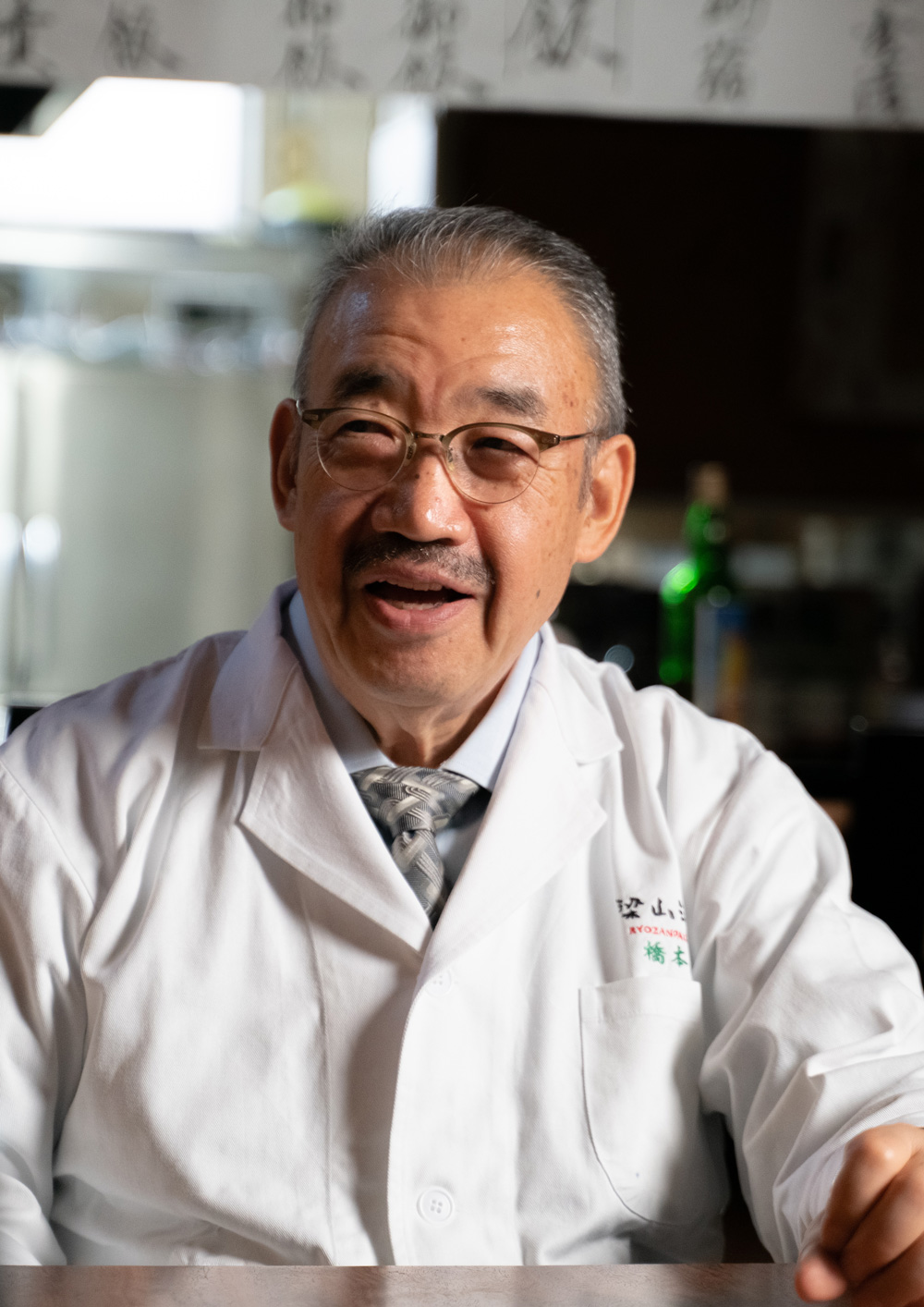 Owner and Chef of the famous restaurant Ryozanpaku in Kyoto.
KENICHI HASHIMOTO
橋本 憲一
Born in Kyoto on 1952.

Having studied food engineering in an university in Kagoshima Prefecture, Hashimoto opened Ryozanpaku at the early age of 24 in Kyoto.
Instead of taking the traditional path of apprenticeship under a well-known chef, Hashimoto instead honed and advanced his skills in unconventional ways, such as by accompanying fishermen on their fishing expeditions and working part-time under a sake brewer.

His eccentric yet effective ways of learning, together with his knowledge of food science from his days in university, culminated in his own unique style of Kyoto cuisine which was awarded 2 Michelin stars in 2009 and his restaurant was regularly filled with notable guests such as the late Osamu Tezuka (cartoonist) and Sô Kuramoto (writer) among many others.

Hashimoto was also a pioneer who was among the first to pair Japanese cuisine with wine, instead of Japanese sake, and traveled to Burgundy in search for the best, and his endeavors earned him the title of Chevalier at Clos de Vougeot in 2005.

Hashimoto found a new passion in whisky after meeting Seiichi Koshimizu and created Whisky Kaiseki to commemorate Koshimizu's retirement. He received his doctorate in management science from Kyoto University in 2021, and established the company Haselabo Co., Ltd to research ways of helping people with dysphagia enjoy eating food.

Under his personal slogan "I want to eat, drink and enjoy everything until the day I die", Hashimoto continues to work above and beyond the boundaries of a contemporary chef.