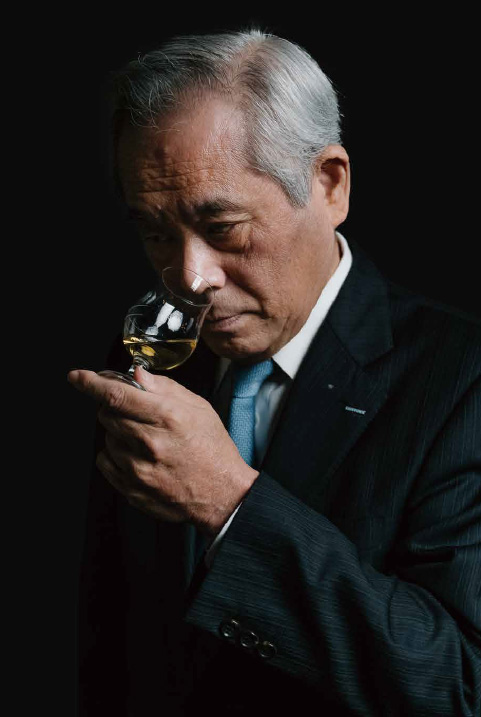 Chief Blender Emeritus of Suntory
SEIICHI KOSHIMIZU
Seiichi Koshimizu
Born in Yamanashi Prefecture on 1949.

Seiichi Koshimizu joined Suntory Co., Ltd (present Suntory Holdings Limited) in 1973 and worked at research centers and the storage department from 1976, until moving to the Yamazaki distillery in 1985. He became a blender in 1991 and gained the position the Chief Blender in 1999. He was awarded the title of Chief Blender Emeritus in 2014.

In 2003, the Yamazaki 12 Years Old was awarded the gold medal at the International Spirits Challenge, the most authoritative spirits competition in the world, and Seiichi Koshimizu himself joined the ISC's judges panel from 2004.

Starting with Hibiki 21 Years Old, the whiskies Seiichi Koshimizu had a hand in creating has continued to win many top awards in spirits competitions across the world. In 2010, Suntory Liquors Limited became the first whisky manufacturer to win the distinguished ISC Distiller of the Year award and went on to win the same award in 2013 and 2014.

In 2015, Seiichi Koshimizu became the first Japanese recipient to be inducted into Whisky Magazine's "Whisky Hall of Fame", an exclusive award presented to individuals who have made a significant contribution to the whisky industry over many years.

Hibiki 12 Years Old, Hibiki 30 Years Old, Yamazaki 50 Years Old, Hakushu 25 Years Old; Seiichi Koshimizu has been the key figure in creating these iconic premium Japanese whiskies and is internationally regarded as a living legend in the world of Japanese whisky.